Although the beneficial properties of castor oil for hair have been known for hundreds of years, this substance is still used by many women, to achieve healthy and shiny hair. Everyone who is wondering, what to use for split ends or dull and weak hair, we can definitely recommend castor oil.
Castor oil – what is it exactly?
Castor oil, takes its name from the plant it comes from – the castor beans. It is characterized by a colorless or light yellow color and a thick consistency. It is obtained by cold pressing of the seeds and owes its health-promoting properties, mainly to the high content of fatty acids. Castor oil can be easily purchased in most pharmacies and stores, which offer natural care products, and its price is low, due to the easy availability.
You can get it for just a few euros. It is also worth mentioning, that the properties of castor oil are extremely versatile, and this substance is also used in the production of soaps, paints, sweets, cosmetics, laxatives, painkillers, as well as products that  are soothing for the skin.
9 benefits of castor oil for hair?
Castor oil is especially recommended for people with damaged, dry and dull hair, but also for al ofl those who simply want to take care of their hair. Castor oil should not only be used by people with lightened and highly damaged hair, as well as those who are struggling with the problem of excessive hair loss. Due to its heavy consistency, castor oil can increase the hair loss. The main goal of castor oil on hair is primarily to improve their appearance. Make it more shiny, smooth and improve the condition. The beneficial effect of castor oil on hair has been found in many cases. The effects of using castor oil on hair include:
Increasing their fluffiness and softness to the touch,
increasing hair shine,
coarser hair texture,
reducing hair breakage,
natural darkening of hair color,
acceleration of hair growth,
repairing split ends,
strengthening the hair roots,
reduction of hair loss.
Castor oil can also be successfully used on eyebrows, nails or eyelashes to improve their appearance.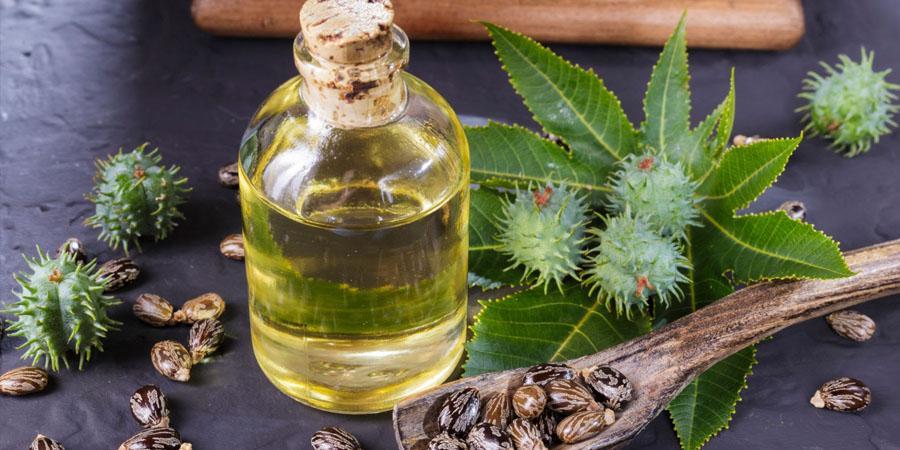 Castor oil hair mask
Castor oil, due to its heavy consistency, can be difficult to spread on the skin in its pure form, but it is perfect as a hair mask. You can combine it with 1 egg yolk, cosmetical kerosene, almond or coconut oil or 1 tablespoon of olive oil, to create a nourishing hair mask that can be applied to the entire length of the hair or only to selected parts of the hair.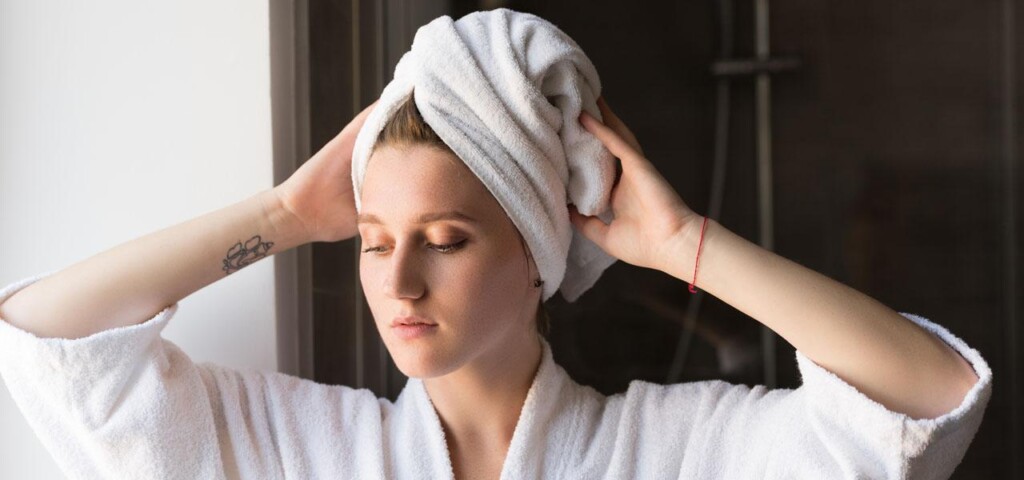 Optionally, the mixture can be enriched with a few drops of vitamin A + E or lemon juice. Applying castor oil to your hair may be used to moisturize the ends of your hair that afe dry or split. Castor oil is also good for the scalp and hair roots. Visible effects will appear after a consistent 3-month treatment.
Castor oil for hair – how to use it?
If you do not want to combine castor oil with other substances, you can simply gently massage it with your fingertips into the scalp or heat it up a bit to make it thinner and easier to rub in. Do not overdo the use of castor oil on your hair, as it can lead to excessive dryness of the scalp.
It seems reasonable to use it at least 2 times a week. Castor oil can be applied to the hair for several hours, but it is worth observing how our skin reacts to it and adjusting the right duration for the treatment. To enhance the effects of castor oil, you can wrap your head in a towel and direct a blow warm air from a hair dryer to it for a while. It is enough to wash it out with a regular shampoo, although due to its  greasy consistency it may be necessary to wash your hair twice.
Before we reach for sophisticated cosmetics for damaged hair, it is worth testing the treatment with castor oil, which may improve the condition of our hair better than many conditioners or shampoos, and will turn out to be much cheaper.